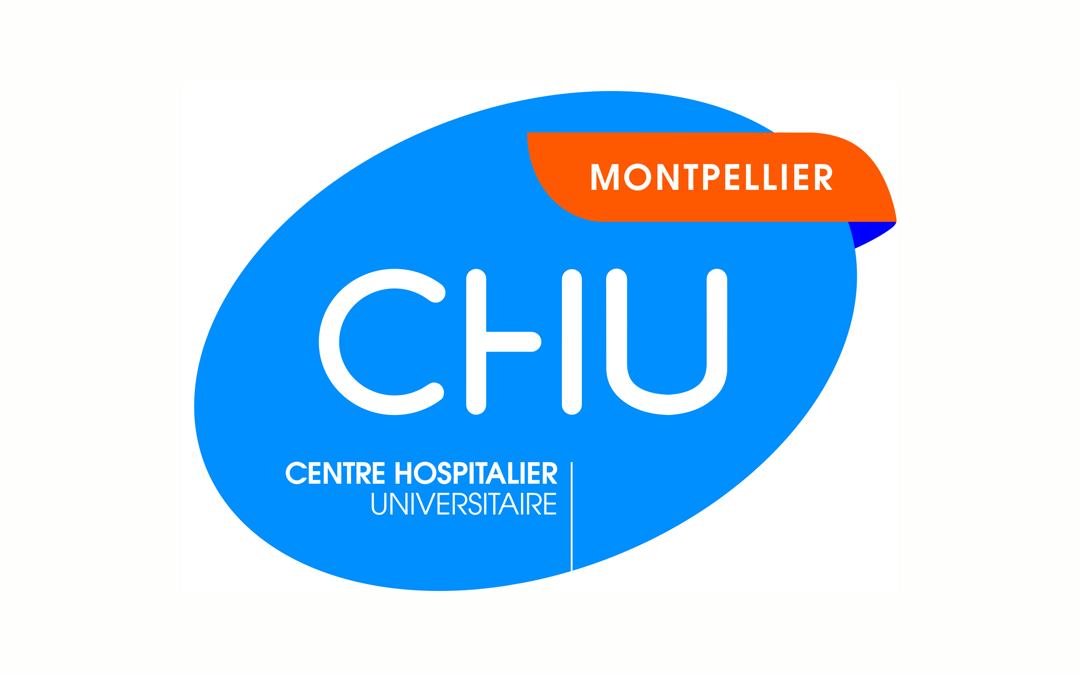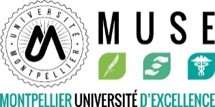 The Clinical Proteomics Platform aims to exploit the latest technological developments in mass spectrometry and immunoassay for the discovery, validation and use of biomarkers in various human pathologies (proteins, RNA, DNA, metabolites).
Several technological approaches oriented towards the use of clinical samples and high throughput are available, including mass spectrometry (MRM and HRMS) and ultra-sensitive immunoassays (SIMOA and MSD).
Integrated in the Montpellier Proteome Cluster since its creation and IBiSA labeled, its mission is equally to make medical, biological and technical expertise in Clinical Proteomics available to academic and industrial teams. The PPC has been ISO 9001 certified since 2014.
The PPC team at American Society For Mass Spectrometry (ASMS) 2023, look at those happy faces! Jérôme Vialaret: Determination of a biomarkers panel to predict the response to treatment with dexamethasone for Sars-Cov2 / COVID-19 pneumonia Florine Leipp: Development of...
lire plus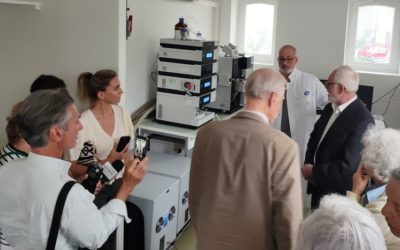 Last week, more than forty members of the Fondation pour la Recherche Médicale came to visit the laboratories of the Institute For Neurosciences Of Montpellier and the Institute for Regenerative Medicine & Biotherapy. Welcomed by Dr Sylvain Lehmann and his teams,...
lire plus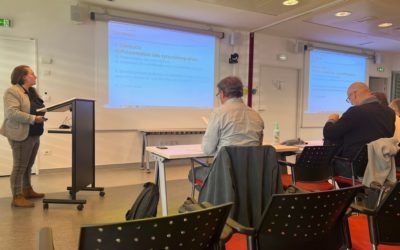 Since Tuesday, Marie-Laure PONS can call herself a doctor after defending her PhD subject, development of an LC-MRM method for the quantification of synucleins in human builogical fluids in the context of neurodegenerative diseases. Many congratulations for the...
lire plus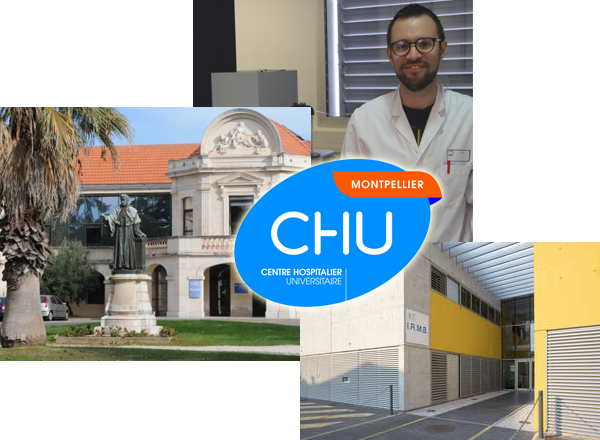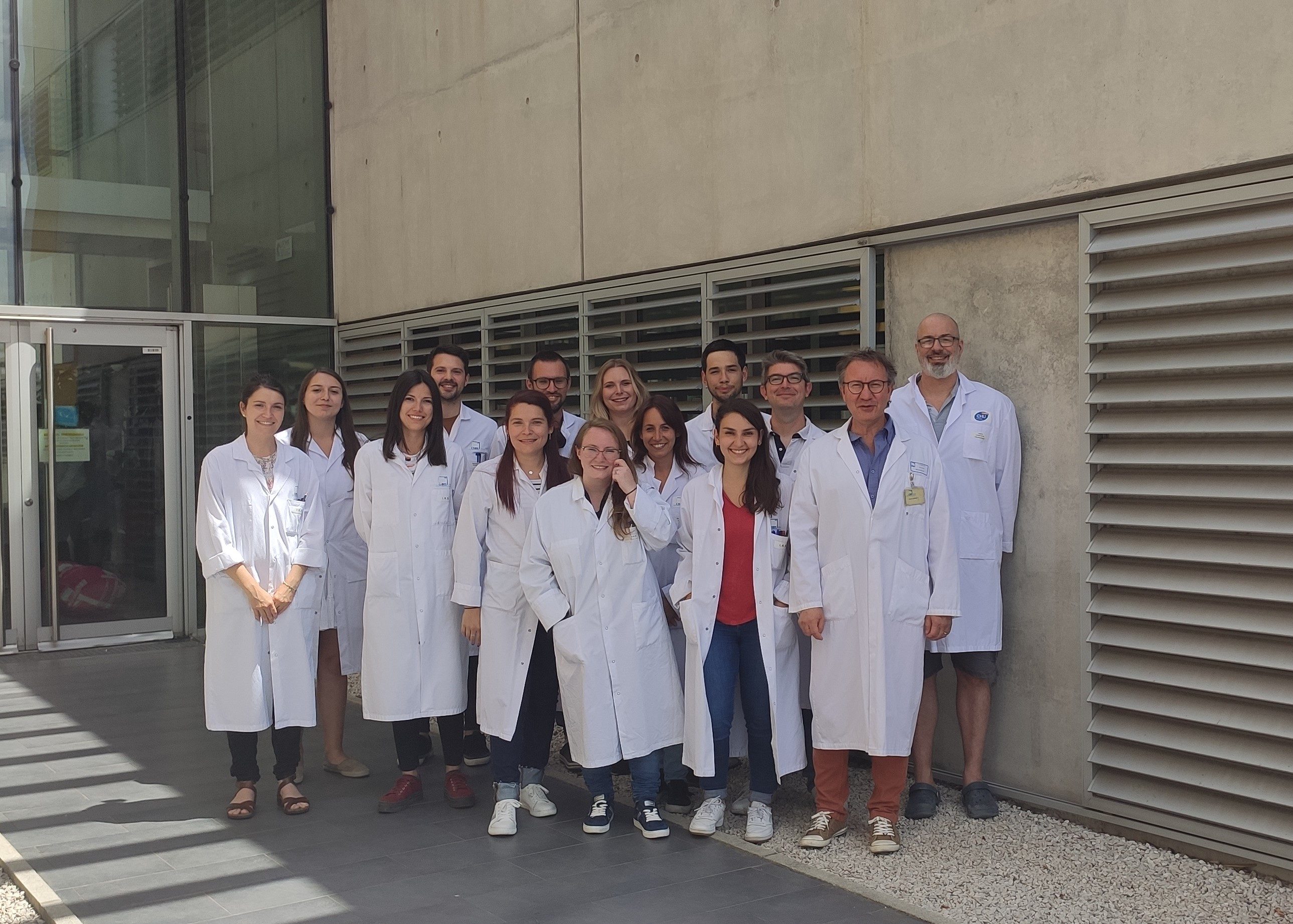 Clinical Proteomics Platform
Institute for Regenerative Medicine & Biotherapy (IRMB)
Hôpital Saint Eloi
80 rue Augustin Fliche
34295 MONTPELLIER – Cedex 5
FRANCE